Our pas­sion is our growth-focused, tech­no­lo­gy-rich and inno­va­tion-dri­ven clients.
Throug­hout their jour­ney we help them with their topical chal­len­ges in,
Intel­lec­tual Property
Finance
Cor­po­ra­te Development
We leve­ra­ge our unique com­pe­tence mix as well as our wide network to sol­ve our clients' chal­len­ges in the­se areas.
We help you with your most impor­tant IPR rela­ted chal­len­ges throug­hout your growth journey.
IP

Strategy
Craft the IP stra­te­gy that best sup­ports and boosts your busi­ness stra­te­gy, at each sta­ge of your development.
Innovation Capture
Trans­la­te your R&D efforts into Intel­lec­tual Pro­per­ty assets.
IP

Portfolio Development
Know which IP assets to crea­te, acqui­re or divest to enhance sha­re­hol­der value.
IP

Licensing
Defend your busi­ness and gene­ra­te new reve­nue streams from your IP assets.
Technology Licensing
Exploit your tech­no­lo­gy bey­ond your own pro­ducts and access unique third-par­ty assets.
Your com­pa­ny is chan­ging and you need help to mana­ge the inc­rea­sing ope­ra­tio­nal complexi­ty, bring cla­ri­ty to all sta­ke­hol­ders and sup­port growth? A true mem­ber of your team, we design, build and run the financial ope­ra­tions you need, in a time-flexible manner
CFO-as-a Service
Strengt­hen your team:
Get a trus­ted part­ner onboard who will help you on an ongoing basis with your most pres­sing challenges.
Financial tools & processes
Set the foun­da­tions:
Imple­ment cost-effec­ti­ve but sta­te-of-the-art ana­ly­tics-powe­red tools that meet the needs of your deve­lop­ment phase.
Financial Planning & Analysis
Set the direc­tion:
Eva­lua­te stra­te­gic sce­na­rios, defi­ne KPIs, crea­te financial plans, establish bud­gets, forecast cash flow.
Business Intelligence & Financial Control
Steer the busi­ness:
Review progress against tar­gets and forecasts, report to sta­ke­hol­ders, assess and imple­ment cor­rec­ti­ve actions.
Working Capital Management
Fuel the busi­ness:
Secu­re cash from public and pri­va­te financing ins­ti­tu­tions. Opti­mize your Net Wor­king Capital.
We bring our many years of expe­rience in inter­na­tio­nal busi­ness deve­lop­ment and in deal-making to help you succeed in your most ambi­tious moves.
Business Development
Defi­ne and execu­te the best approach to ente­ring or exi­ting busi­nes­ses and mar­kets.
Model and con­si­der the alter­na­ti­ve growth options.
Fundrasing
Get access to inves­tors and end-to-end sup­port to secu­re the funds you need to finance your growth plans.
M&A
Acqui­re comple­men­ta­ry assets or divest excess assets not dri­ving value. Crea­te part­ners­hips through equi­ty based co-ope­ra­tion models.
Structured Solutions
Financial­ly dri­ven pro­jects which may requi­re struc­tu­ring and invol­ve­ment of 3rd par­ty actors.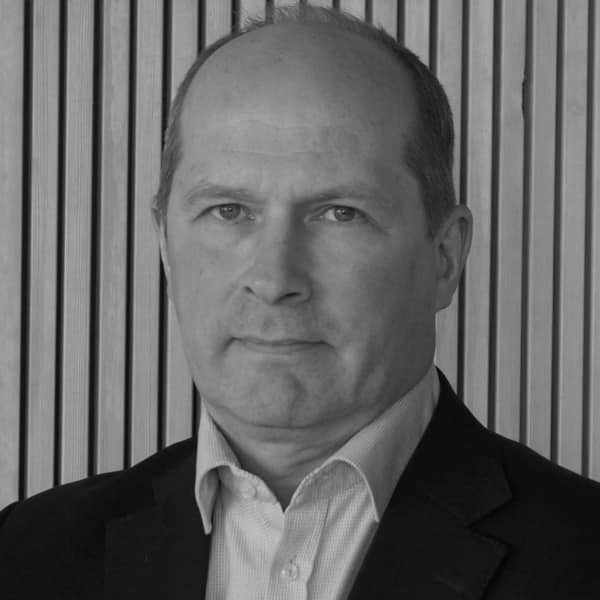 Tho­mas has more than 15 years of expe­rience in Mer­gers & Acqui­si­tions and Cor­po­ra­te Finance having wor­ked for seve­ral mul­ti­na­tio­nal tech­no­lo­gy com­pa­nies. In addi­tion to this, he has some 8 years of expe­rience struc­tu­ring and nego­tia­ting complex IPR tran­sac­tions for various Euro­pean and US based companies.
During the past 4 years, Tho­mas has advi­sed Euro­pean small and mid-sized com­pa­nies in a wide ran­ge of IPR and Cor­po­ra­te Finance rela­ted matters.
Tho­mas holds a Mas­ters degree in Finance and Accoun­ting from the Hel­sin­ki School of Economics.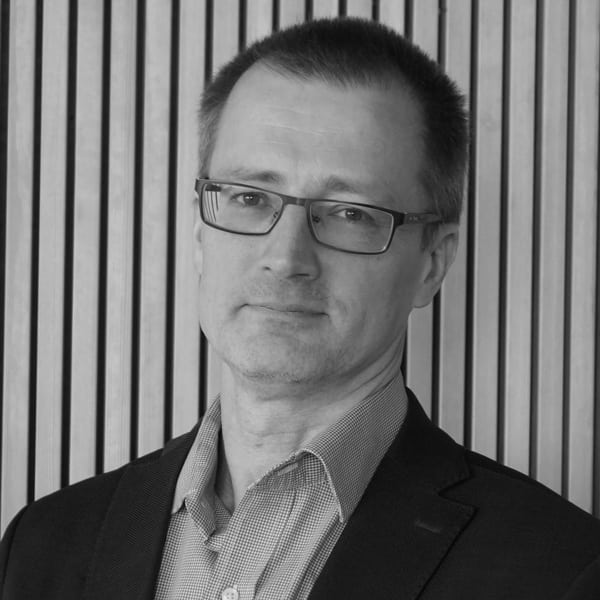 Erk­ki has over 20 years of expe­rience in IPR and M&A mat­ters, inclu­ding more than 10 years with Nokia's IPR orga­niza­tion whe­re he held various mana­ge­ment posi­tions. After his tenu­re at Nokia IPR, he joi­ned Nokia Wire­less Modem whe­re he mana­ged the stra­te­gy and port­fo­lio mana­ge­ment func­tion and was hea­ding the pro­ject lea­ding to the sale of Nokia Wire­less Modem busi­ness to Rene­sas. At Rene­sas Mobi­le he hea­ded pro­duct road­map and IPR acti­vi­ties. Prior to Con­dico IP, he wor­ked at SSH Com­mu­nica­tions Secu­ri­ty as VP, Intel­lec­tual Property.
Erk­ki recei­ved his Mas­ter of Engi­nee­ring Science degree in applied phy­sics and Licen­tia­te in Tech­no­lo­gy degree in applied mat­he­ma­tics from the Hel­sin­ki Uni­ver­si­ty of Technology.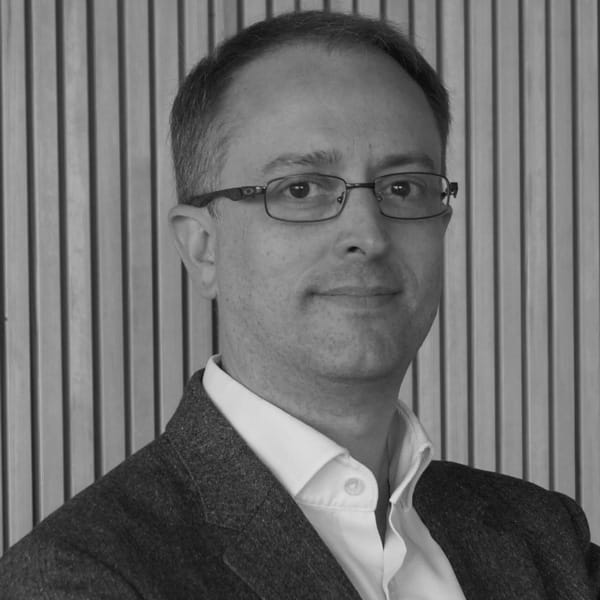 Xavier has seve­ral years of expe­rience in Busi­ness Deve­lop­ment, Cor­po­ra­te Deve­lop­ment and Finance, both in cor­po­ra­te envi­ron­ments and in growth com­pa­nies, in Euro­pe and in the US. Xavier star­ted his career in the IP Acqui­si­tions & Invest­ment func­tion at Nokia and has wor­ked for various growth com­pa­nies as CFO, COO or CEO. In the­se roles, he has led teams, set up sca­lable ope­ra­tions, dri­ven fun­ding rounds and cont­ri­bu­ted to grow inter­na­tio­nal sales. Xavier is pas­sio­na­te about tech­no­lo­gy, finance and the digi­ta­liza­tion of the economy.
Xavier holds a Ph.D. in Quan­ti­ta­ti­ve Eco­no­mics and is a gra­dua­te from Sciences Po Paris and the Eco­le Nor­ma­le Supé­rieu­re in France.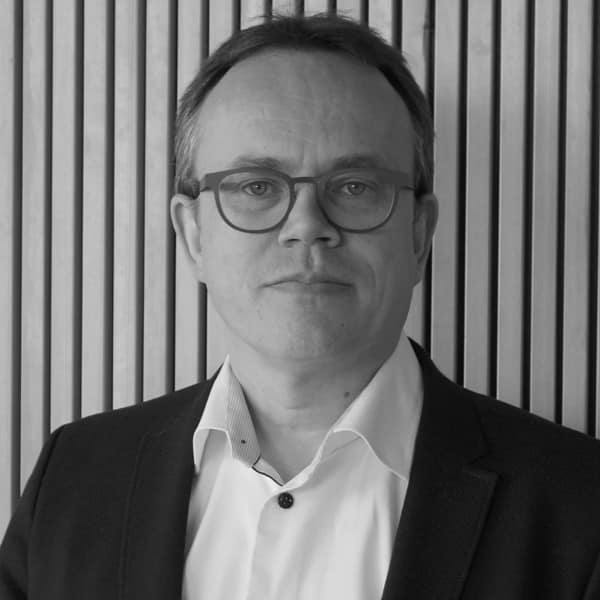 Sami has over 20 years of expe­rience in crea­ting and ext­rac­ting value from IP assets. Befo­re joi­ning Con­dico IP, Sami was Direc­tor of Licen­sing at Via Licen­sing Inc. Prior to Via, Sami was Mana­ging Direc­tor of Unwi­red Pla­net Inter­na­tio­nal Ltd, whe­re he held a key role in Unwi­red Planet's licen­sing and liti­ga­tion efforts. Sami has also wor­ked for major mobi­le tech­no­lo­gy cor­po­ra­tions Nokia and Rene­sas Mobi­le as well as for a success­ful start-ups and has prac­ticed as a patent attorney.
Sami holds an MSc in Engi­nee­ring from Tam­pe­re Uni­ver­si­ty of Technology.